About Us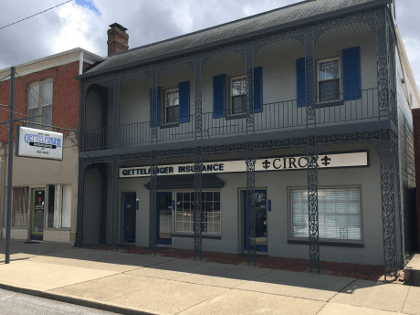 Southern Indiana's Independent Insurance Agency, Gettelfinger Insurance, is a 3rd generation private insurance agency offering a wide number of insurance products and services from longstanding, respected insurance companies in the industry. Using our extensive years of experience, our goal is to provide our clients with personal, professional attention, while meeting their unique individual needs.
Operating in Indiana and Kentucky, our agency provides a wide range of insurance products including preferred auto, high risk auto and classic auto insurance, home, business, farm, liability, life, boat, recreational vehicle, marine, motorcycle, farm, long term care, disability and health insurance. We welcome the opportunity to work with you on your insurance needs and customize a policy that best fits your insurance needs and budget. Please call or email us today to get started on your customized insurance policy.
Our History
Gettelfinger Insurance was founded in 1929 by Henry Gettelfinger in the small town of Bradford, Indiana. Henry, a farmer by trade, was in the field behind his horse and plow when an insurance representative asked him if he would be interested in selling insurance to the local farmers in the areas. In 1956 Henry asked one of his sons, Howard Gettelfinger, if he would join him and help out with the insurance business. Upon Henry's death in 1968, Howard moved the business to New Albany, Indiana until 1981 when he moved it to its current location in Jeffersonville, Indiana. In 1987 Howard's son, Dean Gettelfinger, joined the business and worked along side Howard until his retirement in 1999.
Why Choose Our Agency?
Third Generation Company
Independent Agency
Locally Owned and Operated
Building Custom Policies
Certified Insurance Counselors
Multiple Policy Discounts
Personal, Dedicated Service
And Much More!